Roof Repair
---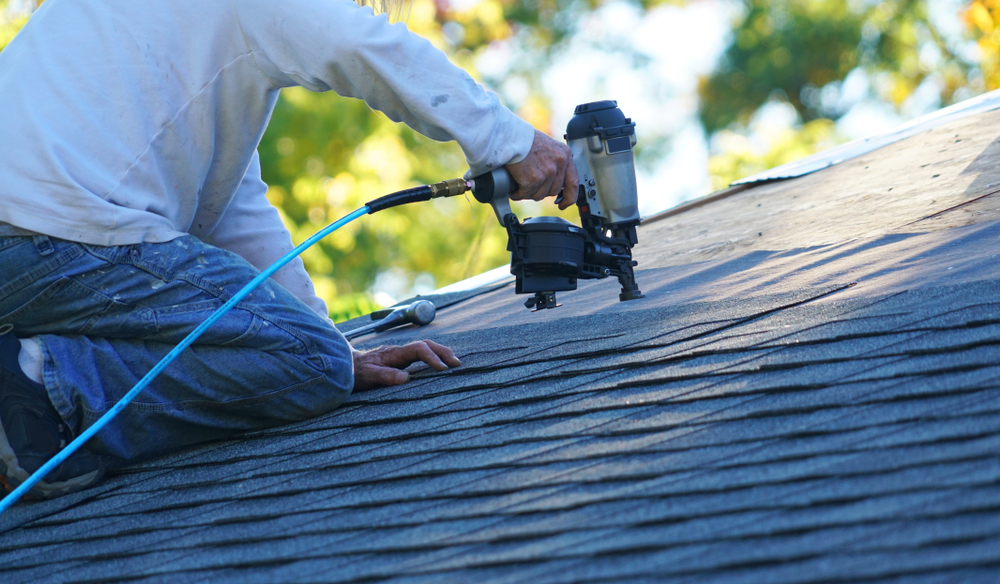 Roof Repair Services in Bucks and Montgomery County
As a property owner, you may live in dread of the day that you hear that you need to replace your roof. Indeed, when tabulating the array of costs associated with homeownership, getting a new roof looms large in any budgetary calculation. That being said, however, when it comes to roof repair services in Bucks and Montgomery County, Trilogy Exteriors is the trusted partner for residents dealing with shingle roof repair problems, or in need of general roof repair services. From emergency roof leak concerns to 24-hour roof leak availability, Trilogy Exteriors is standing by when you most need a roofing solution.
A Bucks and Montgomery County roof restoration company, the team at Trilogy Exteriors excels at roof repair work related to water damage. Mother Nature throws a great deal at your roof every year, from hail damage to winter winds to unrelenting rain. Over the years, your roofing system has the potential to break down against this onslaught, and that requires a roof repair company with experience in the removal of old, dilapidated roofs and the installation of new roofing systems in the wake of damage that goes beyond simple shingle roof repair efforts. While there is any number of roof contractors that you might hire to get the job done, Trilogy Exteriors has the experience to get the job done on time, within budget, and to your exact specifications.
Water Damage Roof Repair
Whether the weather has taken its toll on your home's roof, or simple age has finally taken hold of your residential roof, water damage from a leaking roof can set off an inexorable process that will lead to eventual failure. Roof repair contractors, such as Trilogy Exteriors, can examine your existing roof to see what water damage has wrought to your roof. Ultimately, having an experienced team from Trilogy Exteriors, a roof fixing company trusted throughout Bucks and Montgomery County, remedy your leaking roof will only bring you peace of mind.
24-Hour Roof Leak Repair
An inherent fact of life is that flat tires occur when you least expect them, bills materialize when you don't want them to, keys are lost when you absolutely need to get on the road, and roof leaks invariably occur when you least want to deal with them. Luckily, with Trilogy Exteriors' 24-hour roof leak repair service, you won't be dealing with your situation for long. Indeed, our roof repair company is trusted by residents throughout Bucks and Montgomery County for prompt and professional service in case of an emergency. Protecting your home means protecting your roof, so the team at Trilogy Exteriors takes that responsibility very seriously. As such, if a sudden roof leak just opened up over the dining room table during supper, do not hesitate to call the team with experience in dealing with the emergency roof leak you did not expect.
The best way to prevent leaking water from ruining your family's meal is proactive care and inspections of your roof. Here at Trilogy Exteriors, we pride ourselves on our professionalism and dedication to ensuring that your roofing system meets anything that Mother Nature has to throw your way. Contact Trilogy Exteriors for a free, no-obligation quote to come assess your roof's condition prior to sustaining any water damage. Our roof removal, roof installation, and repair experts look forward to helping you get that roof into shape!