Gutter Services
---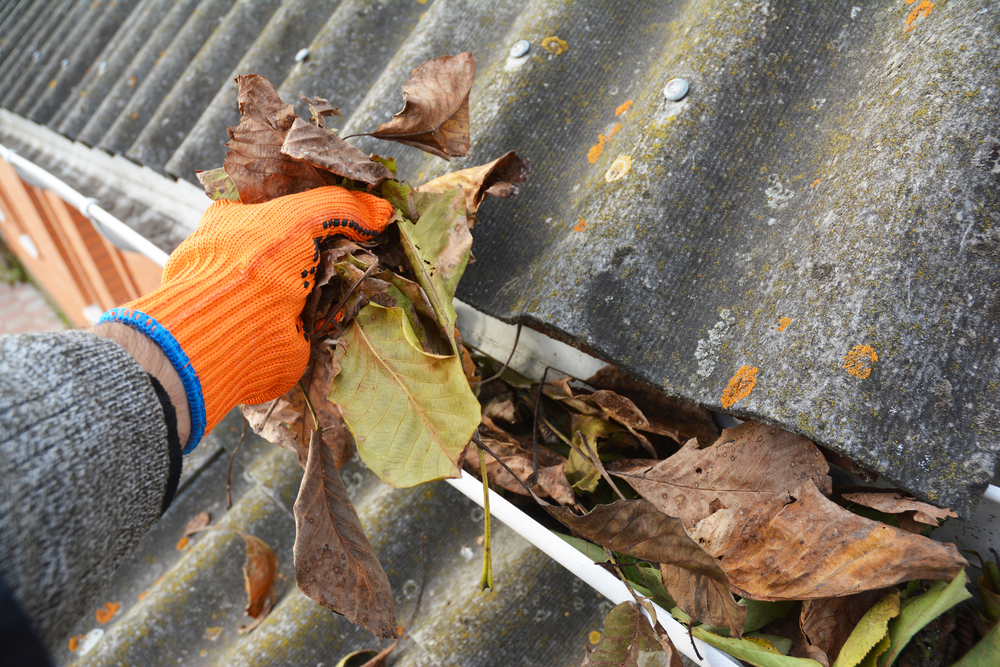 Professional Gutter Services to Elevate Your Home's Exterior
Your home has gutters for a very important reason, and if they're overflowing with sticks, leaves, branches, and other debris, it doesn't just look bad. It sets you up for trouble in both the short and long term.
Luckily, if you live in Bucks County, PA, and Montgomery County, PA, Trilogy Exteriors is here to provide professional gutter services that will restore your home's curb appeal while keeping it safe from nature's wrath.
Not sure if you need gutter services? Chances are, you do. Read on to learn more.
The Dangers Of Clogged Gutters
Homeowners often don't realize how important it is to keep their gutters free and clear of leaves and debris — or if they do, they only get around to climbing up the ladder and cleaning them out once in a blue moon.
That brings up its own danger: losing your balance and suffering a nasty fall from the top of the ladder!
Professional gutter services are the safest and most effective option for keeping your gutters clean and functioning properly. Here are a few more reasons why you need to have the number for reliable gutter cleaning contractors programmed into your phone:
Clogged or broken gutters can hurt your home's foundation — Gutters function as a method of diverting water away from your home. If water is allowed to flow unabated from the sky to the ground around the home, it can seep into your basement and cause flooding. Over time, it can even cause cracks in the foundation.
Clogged or broken gutters can damage your roof — Gutters filled with debris will allow water to collect along the edges of the roof, causing mold and mildew to eat away at the roof and the house itself.
Clogged or broken gutters can lead to the erosion of landscaping and hardscaping — Similar to the damage rainwater can do to your foundation, it can also wreak havoc on your lawn, your deck or patio, and any other hardscaping work such as pathways or planters.
The good news is, all of these dangers are easily avoidable with regular professional gutter cleanings. Residents of Bucks County, PA, and Montgomery County, PA, can count on Trilogy Exteriors for top-notch gutter services at affordable prices.
Our mission as a company is twofold: Keep our community looking its best, and help our neighbors protect their biggest, most precious investment: their homes!
Call Our Experts Today!
If you're at all concerned about the health of your gutters, it's better to be safe than sorry. Getting your gutters out of the gutter is a simple process. All you have to do is call Trilogy Exteriors!
Our gutter cleaning contractors will pay you a visit and help you decide which gutter services you need. If it's a vigorous professional gutter cleaning, we'll get that done right away. If it's gutter repairs or a new gutter installation, we'll sit down and discuss all your options so you can make an informed choice that fits within your budget.
We're one of our area's leading roofing, siding, and gutter services companies because we'll do whatever it takes to keep our customers comfortable and happy in their homes. Find out how we can help you by contacting our team today!