Hardie Board Installation
---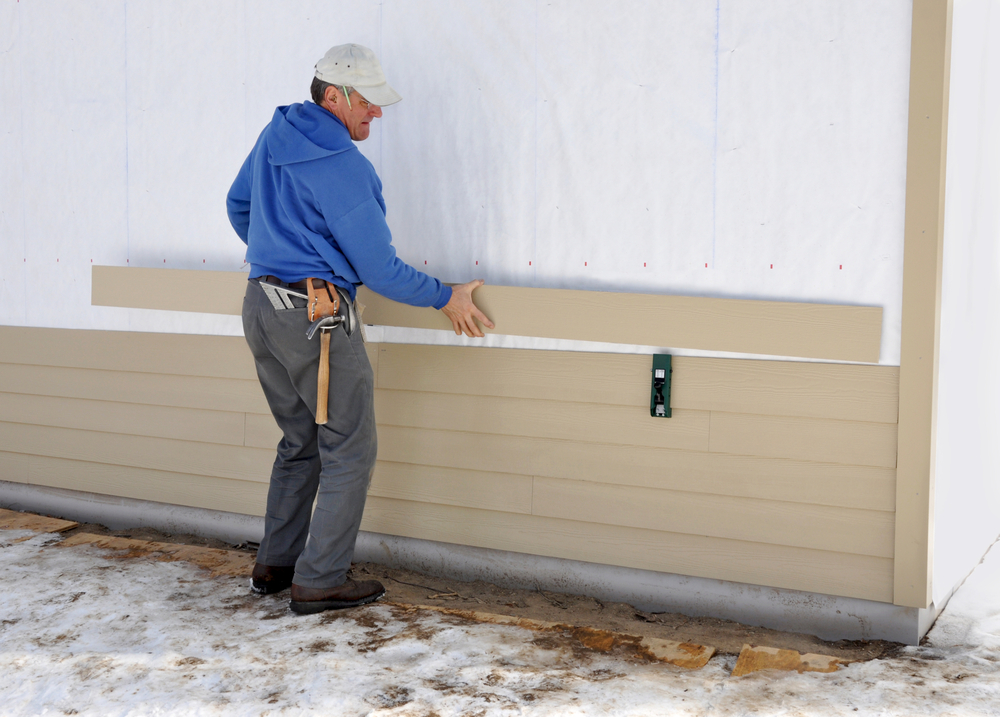 Hardie Board Installation in Bucks & Montgomery County, PA
When you think about residential home siding, you probably think about vinyl, stone, and wood  options. But, what about Hardie Board fiber-cement siding? The three siding materials we mentioned are undoubtedly the most popular; however, we believe that fiber-cement is an excellent alternative to the status quo of builders and homeowners everywhere. Read below for more information on this useful and robust siding material.
What is Hardie Siding?
Hardie siding is a revolutionary siding option made from a strong blend of cement, sand, and cellulose that gives the appearance of wood grain or stucco. This siding material is not new; in fact, it is over a century old and is continually being updated and strengthened by James Hardie Industries. Here at Trilogy Exteriors, our experienced siding specialists offer excellent Hardie Board installations for your home for staggeringly low prices.
Advantages of Hardie Board Installations
If you are considering your siding options, we encourage you to think about bringing in the Trilogy professionals to perform a Hardie Board installation for your home. We proudly service residents in Langhorne, PA, including other areas of Bucks County, PA, and Montgomery County, PA, so give us a call today!
Here are a few reasons to seriously consider this siding material:
Since Hardie Board consists of cement, sand, and cellulose fibers, it can stand tall through harsh elements and natural disasters. Hardie Board is also insect-repellent and  contains no organic matter, so it does not rot and is waterproof. Most warranties last for up to 50 years as a mark of its true longevity.
Flexible & Low Maintenance
Fiber-cement board is easily cut and shaped by professionals, and there are a variety of sizes and shapes from which to choose. It is also easy to maintain after installation: just hose it down once or twice a year and check for any weaknesses merely as a precaution. Also, Hardie Board is used as an excellent waterproof backer and tiling base inside the home.
Hardie Board installations can resemble traditional wood panels, or they can take on a clean and contemporary appearance, depending on your texture preferences. They can be painted any color, so your home can stand out from the rest!
Inexpensive & Energy Efficient
Fiber-cement board costs significantly less than the more traditional siding options like wood and stone. It also contributes to your home exterior's insulation, and its waterproof qualities prevent moisture penetration and leaks.
If you are a new homeowner or are just exploring your siding options for your home renovation, fiber-cement siding is an excellent choice. At Trilogy Exteriors, our team of Hardie Board installation contractors is skilled and experienced. We guarantee satisfactory results quickly and efficiently throughout Langhorne, PA, and the rest of Bucks County, PA, and Montgomery County, PA.
If you would like to discuss your siding options at length with trained, professional siding experts, give us at Trilogy Exteriors a call. We will explain the benefits of our siding services, including vinyl, fiber-cement, and stone veneer installations, and help you pick the siding option that fits your preferences and budget.
We look forward to assisting you!