Roof Installation
---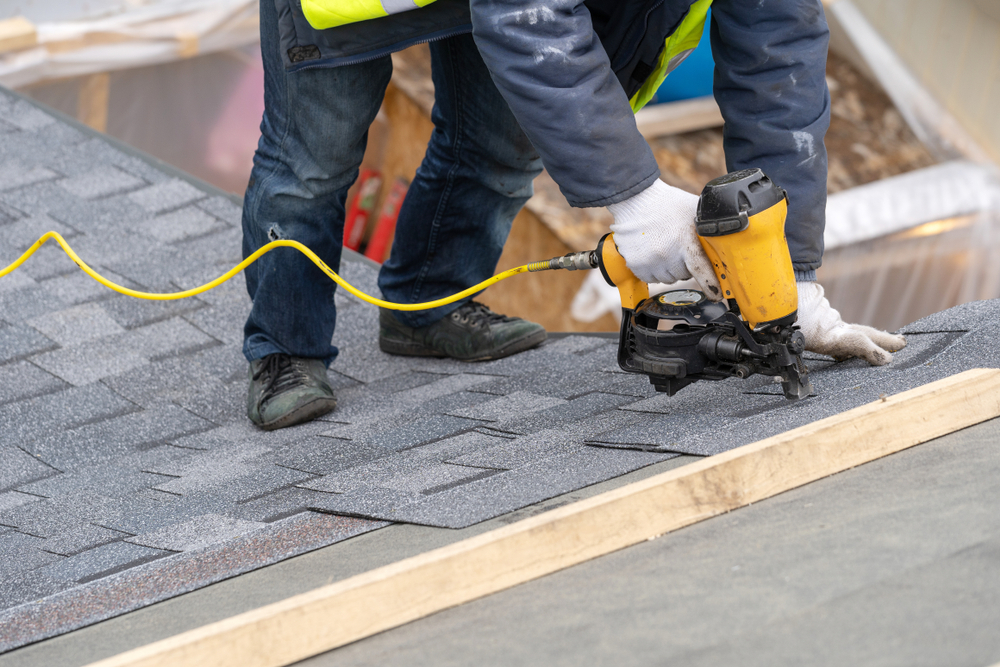 Residential Roofing Contractors Serving Bucks County and Montgomery County, PA
Your home is your sanctuary, but for you and your family to truly enjoy it in peace and comfort, you need a reliable roof.
No matter how much you invest in beautiful furniture and state-of-the-art appliances, none of it will matter if your roof starts leaking and water damage wreaks havoc on everything you hold dear.
It's good to know there's a local residential roof installation company in your backyard with years of experience keeping residents of Bucks County and Montgomery County, PA, safe, dry, and comfortable in their homes.
Don't hesitate to give Trilogy Exteriors a call if you're concerned about your roof's performance or feel like you need a new roof installed. Our business depends on being there for you!
Signs You Need a New Roof
Calling a professional for roofing services isn't something you do every day, and it's easy to take an out-of-sight, out-of-mind approach to the health of your roof. However, just like everything else in your home, from structural elements to appliances, a roof doesn't last forever.
If you live in a home for a long enough period of time, eventually, you're going to need to consider scheduling roof repairs or a new roof installation. Failure to do so is bound to lead to disaster.
Here are just some of the warning signs that you could need a new roof:
Your roof is older than 25 years
You notice water leaking from the ceiling
You notice sunken spots in the roof
The shingles on your roof are curling, buckling, disintegrating, or missing altogether
Trilogy Exteriors is a one-stop-shop for professional roofing services and will help you decide if your roof just needs a few repairs or does, in fact, need to be replaced by our team. Either way, we can get the job done while respecting both your schedule and your budget.
If it looks like a roof installation project is in your near future and you'd like to invest in a new roof with a longer lifespan, remember that Trilogy is a local leader in residential metal roofing.
These durable, gorgeous metal roofing systems come in a number of bold colors and offer all of the following benefits:
Last up to 50 years
Energy Efficient
Weather-resistant (especially in a hail storm)
Fire-resistant
Environmentally-friendly
Contact our local roofing contractors to learn more about metal roofs and all the other roof installation options we offer residents of Bucks County, PA, and Montgomery County, PA.
Call Our Local Roofing Contractors Today!
Trilogy Exteriors is proud to serve residents throughout our area with professional roof installation projects that are both reliable and affordable. Each of our jobs is overseen by our owners, who have earned a stellar reputation in the roofing business by refusing to put their name on any substandard work.
Aside from your 100 percent satisfaction, our top priorities on every job site are safety and cleanliness. You can count on us not to cause a disturbance or make a mess of your property, and when we're done, we'll leave everything spic and span — even better than we found it.
If you need a new roof installation done anywhere in Bucks County, PA, or Montgomery County, PA, Trilogy has your back. Give us a call today to speak to one of our professionals about your roofing needs.