Metal Roofing
---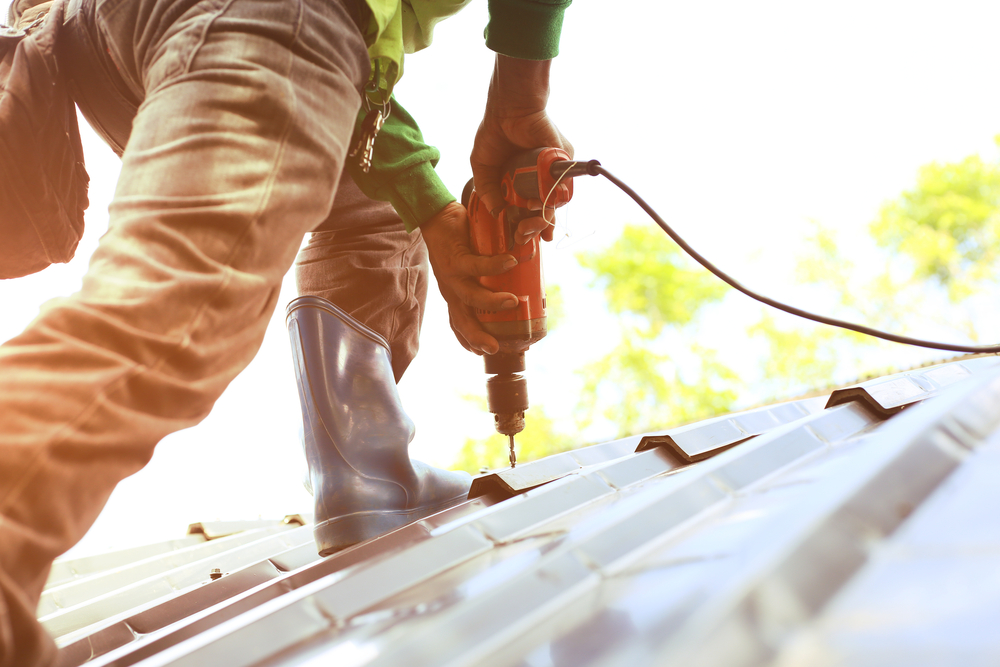 The Leading Metal Roofing Contractors in Bucks & Montgomery County
They say beauty is only skin deep, but when it comes to metal roofing, there is so much more to love than what you see on the surface. Take it from us, leading residential metal roofing contractors in Bucks County, PA, and Montgomery County, PA.
It's true that metal roofing is strikingly beautiful with its sleek look and bold colors, and that it can make a home stand out from all the others on the block. But the immense benefits of choosing this type of roofing system do not stop there.
Gone are the days when metal roofs were confined to barns and farm sheds. Modern homeowners across the country are enjoying the same versatility, energy efficiency, and protection from extreme weather that metal roofs give to industrial buildings while making a stylish statement.
At Trilogy Exteriors, we're experts in residential metal roofing and standing seam installation methods, and we can help turn your home into a trendsetting showpiece — at a price you'll love.
Read on to learn more about the benefits of metal roofing, and feel free to contact us with any questions!
Why Choose Metal Roofing?
There are many reasons to consider a metal roof installation in Bucks County, PA, or Montgomery County, PA. Here are just a few:
Durability — Say goodbye to rotting and weather damage; metal roofing can last as long as 50 years if properly maintained. These types of roofing systems are known for resisting Mother Nature's worst, including hail or fallen trees.
Savings — Because metal roofing reflects the sun's light and heat, it helps keep your home cooler and your energy bills lower. You'll also save on maintenance because metal roofs require a lot less regular "tune-ups" than their asphalt shingle counterparts.
Style — Metal roofing installed with standing seams has a very clean, smooth look, with vertical metal panels connected by raised seams that lock neatly together to keep out water.
Simplicity — Because metal roofing panels are lightweight, our metal roofing contractors typically can install them over an existing roof deck. When we don't need to make additional modifications to the roof, that saves us time and saves you money.
Environmental Protection — Not only is metal roofing usually made with recycled materials, but when it's time to discard metal roofing materials, they can, in turn, be recycled. This is a huge plus if you care about the state of our local landfills and the Earth in general!
We're proud to give homeowners a number of great options for new roof installations, and if you're uncertain if metal roofing is the right choice for your home, we'll be glad to discuss it with you. Give us a call today!
Experience the Trilogy Exteriors Difference
From metal roofs to shingled roofs to high-quality gutters and siding, Trilogy Exteriors is a one-stop-shop for home exterior services. Residents of Bucks County, PA, and Montgomery County, PA, know they can count on us to keep their homes safe, comfortable, and looking like new.
Don't wait until your roof leaks or your gutters fall apart to find out what Trilogy can do for you. If you've been considering a home renovation or think you might need repairs in the near future, get on the phone today. The leading roofing company in the region is a quick phone call away!